Staff
Meet the team of select providers who strive to make your Healthcare experience exceptional.
Dr. Richard Welsh
Dr. Welsh, a family Physician in Abbotsford since 1989, passionately creates better ways to deliver exceptional healthcare. Gateway Healthcare was founded in 2002 by Dr. Welsh, where he remains a managing partner. In addition, AccelEMR Solutions was co founded in 2009 as a vehicle for spreading innovations in medical practice and EMR optimization, providing consulting services to other medical practices. Richard enjoys staying active by cycling and hiking. Along with his wife, Richard is the proud parent of three wonderful children.
Dr. Trent Loewen
After training at Trinity Western University and the University of Saskatchewan, Dr. Loewen had a 9-year adventure practicing in Indiana before coming to Gateway Healthcare in 2006 where he is a managing partner. He loves helping patients become more engaged in their own health, while also developing and sharing more efficient and effective ways to deliver comprehensive medical care as the co-founder of his consulting company AccelEMR Solutions. When he is not at work, he can be found chasing his 5 kids around their Christmas tree farm, riding his mountain bike, or exploring the outdoors with his beautiful wife.
Dr. Ken Dueck
Dr. Dueck received his medical training in Manitoba followed by five years of rural family practice before relocating to British Columbia in 1996, finally joining the Gateway team in 2007 as a managing partner. His love for teaching and collaboration have led him to become an instructor with the UBC Family Medicine Program as well as taking part in Primary Care and Residential Care development initiatives. While not at the clinic, hospital, or nursing home you can find him enjoying time with his wife and three adult sons or indulging his interest in travel, photography and international service projects.
Dr. Dan Husband
After growing up as a "Missionary Kid" in West Africa, Dr. Husband completed his medical degree at the University of Saskatchewan and went on to gain 20 years of experience in Anaesthesiology and family medicine in rural Alberta. He and his wife moved to Abbotsford in 2010 and joined Gateway as a managing partner. He is passionate about teaching residents and leadership development. Dr. Husband also serves as the chairman for the Abbotsford Division of Family Practice. Outside of work, he enjoys camping, fly fishing, and traveling to Australia with his wife to visit his kids and grandchildren.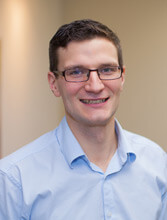 Dr. James Warkentin
Joining Gateway Healthcare in the Fall of 2012, Dr. Warkentin also is an ER physician at Mission Memorial Hospital, and serves as a Board Member of the Christian Medical Dental Society. He is the proud father of four handsome boys.
Dr. Heywood Choi (Endocrinologist)
Dr. Heywood Choi graduated from medical school at UBC in 2008. This was followed by an internal medicine residency and endocrinology fellowship. He hopes to see the Vancouver Canucks win the Stanley Cup someday.
Dr. Milena Campbell
Dr. Campbell received her medical degree from the University of British Columbia in 1996 and went on to complete her residency in London, Ontario. After continuing to practice in Ontario, Dr. Campbell moved to Abbotsford in 2001 and joined the Gateway Heathcare team. She has an avid interest in community involvement as well as women's health, which includes her participation in the Breast Health Clinic at ARH, and Life Recovery. She is married with two kids and enjoys engaging in their swim club as well as running, swimming, and of course, reading. 
Dr. Cathy Neilipovitz
Dr. Neilipovitz services Gateway Healthcare's female clientele by running our Pap and Breast Clinics. With us since 2010, she is an invaluable asset to our office.
Dr. Julian Vanderpol
Born in Langley, Dr. Vanderpol moved to Edmonton to attend the University of Alberta for medical school and complete his family medicine residency. When not providing comprehensive primary care, Dr. Vanderpol enjoys the west coast climate spending time with his young family, and exploring the outdoors, hiking,or biking.
Dr. Shahana Alibhai
Shahana Alibhai completed her medical degree at the University of British Columbia and her Family Practice residency at the Abbotsford Regional Hospital. She is currently UBC Faculty and heads the Assessment and Evaluation portfolio. In addition, she is the Abbotsford physician lead for Pathways BC and is actively involved with the BC College of Family Physicians. Her true passions are cooking and exercise; she has been a BCRPA certified group fitness instructor for over 10 years and is most recently certified as a Pre and Postnatal Fitness Specialist.
Sharalin Wegenast, LPN
Sharalin received her education and training at the University of the Fraser Valley. Since then, she has gained valuable experience at Abbotsford Regional Hospital as a Licensed Practical Nurse. Sharalin also serves on the LPN advisory committee at UFV. A recent addition to Gateway's team of care providers, Sharalin brings her acute care experience with a special interest in chronic disease management. In addition to spending as much time as possible with her new daughter, together with her husband, Sharalin also actively works in the community of Abbotsford, among its most vulnerable populations.